Dance With Felipe
Santa Barbara's premier
Ballroom & Latin dance instructor.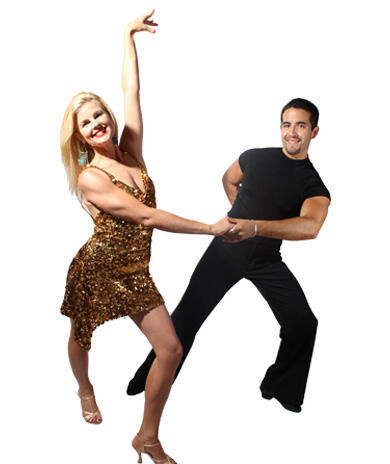 Hello!
My name is Felipe, and I offer dance lessons and instruction in Santa Barbara, California.

I work with individuals, couples, and groups; teaching social, competitive, and choreographed dance.

My lessons are tailored to your dance experience, personal abilities, and goals.
Improve your natural rhythm and balance.

Learn new moves for social dancing.

Train and pursue competitive DanceSport.

Prepare a routine to perform on your wedding day.
Your first lesson is always FREE. Call today to schedule!
Felipe Castañeda -- (805) 636-4410
Testimonial from Sally G.
"I started ballroom dancing in 2007. I've been to several competitions and it has been very rewarding and fulfilling. Training for these events has improved my dancing and my confidence. These events also help individuals to enhance their social skills.

Felipe, my instructor, has helped me through the whole process and I would recommend him as a ballroom instructor to anyone I meet interested in dance."
| Rhythm & Latin | Smooth & Standard | Country Western | Nightclub & Social |
| --- | --- | --- | --- |
| Rumba | Waltz | Progressive Two-Step | Swing & Lindy Hop |
| Cha-Cha | Tango | Country Western Waltz | West Coast Swing |
| Salsa & Mambo | Foxtrot | Country Swing | Hustle |
| Merengue | Viennese Waltz | Texas Two Step | Nightclub 2-Step |
| Jive | Quickstep | Country Shuffle | Slow Dance |
| Samba | | Country Triple | Argentine Tango |
| Bolero | | | Polka |
Testimonial from Geraldine M.
"I have danced with Felipe for four years, starting at a 'terrified' beginner level. His patience, kindness, professional manner, and dance teaching skills have encouraged my inner dancer to reach for the stars. Or at least towards competing at silver-level in ballroom. I am grateful for Felipe's dedication to my imagination of dancing and his help in getting me from imagination to reality. I hope we continue to work joyfully together for years to come."
The Perfect Dance for Your Perfect Day
Without a doubt, you want your wedding day to be absolutely perfect. Let me help you with possibly one of the most stressful parts of the wedding; your first dance as husband and wife.

I've served countless couples, and their wedding parties, in preparing for their first dance together. In a short series of lessons with me you will develop absolute confidence in yourself, a new trust in your partner, and the ability to dance gracefully in front of all your friends and family.

Whether you and your spouse are first time dancers or seasoned with experience, I can teach you dance patterns, choreography, performance, and technique you'll need to leave a lasting impression on your guests. Your first dance as husband and wife can be unforgettable.

I look forward to working with you to create a memorable day.
Your first lesson is always FREE. Reach out today to schedule!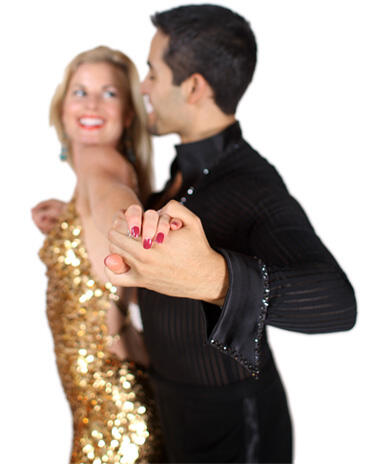 Or call Felipe Castañeda
(805) 636-4410
Testimonial from Margaret O.
"I am probably Felipe Castaneda's oldest student, at the age of 81. When I first signed up to learn ballroom dancing from him 4 years ago, I was really looking forward to a regular physical exercise in form of dancing. After awhile I found out that with Felipe's expert teaching-method and with his courteous and patient personality, dancing means also spiritual and mental refreshments in my age, beyond the physical benefit.

Therefore, I would highly recommend dance-lessons to all senior individuals who would like renewed vitality in their lives."
About Felipe Castañeda
Professional Ballroom & Latin Dancer, Coach, Choreographer, and Musician, Felipe specializes in Wedding Dances, Couples, Singles, Social and Competitive dancing. A native of Santa Barbara, his Latin roots trace to Peru where his real passion of dance began.

Felipe has been teaching dance in Santa Barbara for over 10 years, and in this short period of time his love of teaching and taking care of his students has led him to become one of the most talented and sought after instructors in the dance industry.
Achievements:
2008 Unique Dance Competition 3rd place Rhythm

2008 Unique Dance Competition 3rd place Smooth

2009 Las Vegas World Competition Rhythm Champion

2010 Top Twenty Instructor in the Global Teaching Challenge

2010 Top Specialist District 7 All-Star Tournament

2010 Second Place Top Instructor International Dance Festival

2010 Top Instructor for Tournament of Champions

2010 Dream Team Area 7 Top Instructor

2010 International Honor Roll

Ranked #10 Instructor and #7 Teacher in the World
© Dance With Felipe. All rights reserved.